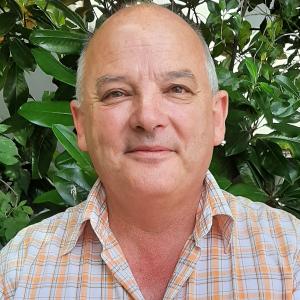 Mark Alison, Mental Health Nurse
Triage Administrator / Brief Intervention therapist
Originally from the Industrial Midlands in the UK, Mark is keen to point out the differences between his Black Country accent and those from Birmingham whose accent he assures us, is very different (it's not).
Having been in New Zealand since 2006, Mark and his family started in Whakatane but jumped ship to Nelson when he found out we had more sunshine hours. His family include two adults sons, a wife who is a nurse, and a cat called Stig.
Mark has a longstanding career in mental health and has worked with a range of clients, with various mental health problems, and across all ages.
His career has involved various roles including being an academic, teaching Nursing students, being a crisis worker, working with children and adolescents, and as a Cognitive Behaviour Therapist , working with a range of clinical diagnoses .
His main approach is CBT which he utilises along with other modalities when providing Brief Interventions. He is our Triage Nurse, and manages the referrals and answers the phone, which is where you are most likely to encounter his distinctive, regional accent, or dulcet tones, as he would have it.