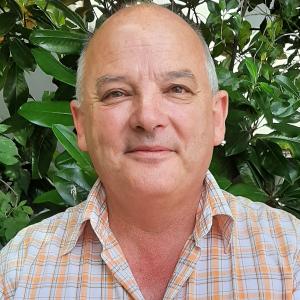 Mark Alison, Mental Health Nurse
Triage Administrator / Brief Intervention therapist
Mark joined The Nelson Clinic as the referrals administrator in 2020. His role involves assessing all referrals for risk and suitability for private practice to ensure clients receive the most appropriate service for their situation.
Mark also offers brief intervention therapy for a range of mental health problems that are amenable to short term therapy. His main approach when providing therapy is CBT, but he also draws on other treatment models including Dialectical Behaviour Therapy, Applied Behavioural Analysis, Parenting (Incredible Years), Eating Disorders (Maudsley Family Therapy), Motivational Interviewing, and Solution Focused Brief Therapy.
Mark's qualifications include post graduate diplomas in Health Science (CAMHS), and Clinical Criminology, Bsc (Hons), Psychotherapeutic Interventions (CBT), Registered Mental Health Nurse (RMN) and Registered Learning Disability Nurse (RNMH). He is currently registered as a Nurse with the Nursing Council of New Zealand.
Mark's interests include bee keeping and producing honey, recently completing a bee keeping course with Otago Polytechnic. He has a large music collection and enjoys listening to  music especially on vinyl. His other interests are travelling around NZ in an old Bus with his wife and pootling around Nelson on his Vespa Scooter.