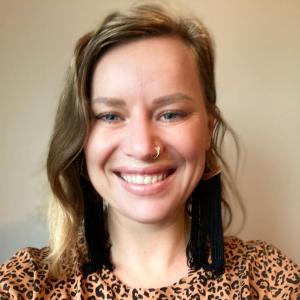 Zoe Deverick, BA (Hons), MSc, PGDipClinPsyc
Tēnā koe, I'm Zoe (she/her). I've always been drawn to people and spaces that are outside of the mainstream, I value being truly seen and accepted by others, and authenticity is important to me. I've been practicing as a psychologist since 2017 and I love being able to offer an affirming space where I can form supportive and positive relationships with clients. Before I was a psychologist I had some varied and colourful life experiences, and this informs my open-minded understanding and acceptance of others from many walks of life.
I primarily work with clients 18+, providing psychology input across a range of areas, including depression, anxiety, trauma, identity, chronic pain, LGBTQI+ issues, and eating disorders. I also offer affirmative gender-informed assessments to support requests for gender-affirming hormone therapy or surgery, supported assessments for ACC sensitive claims, and professional supervision.
I currently run my own practice, and before that I've worked across child and adolescent mental health, injury and pain rehabilitation, and eating disorder services. I'm available for in-person appointments at my office in Whanganui, or online appointments for clients based anywhere in NZ.