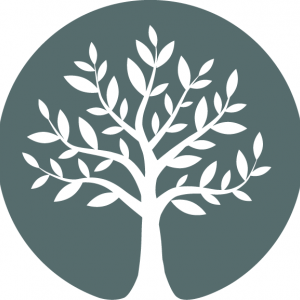 Renu Talwar, MA Psychology; M Phil Psychology; PG Diploma in Educational and vocational Guidance and Counselling
My name is Renu Talwar. I am a registered Educational Psychologist and the Chairperson for the Nelson and Marlborough branch of the New Zealand Psychological Society (NZPsS). I have worked as a psychologist in India, Australia and New Zealand since 1981. I have lived and worked in Nelson since 1996.
I provide a range of assessments, including cognitive, intellectual disability diagnosis, learning disabilities, and functional behaviour assessments. I also provide intervention, therapy  and counselling services to clients referred by ACC, Nelson Bays Primary Health Service, schools, parents as well as to self-referred clients. I offer support in the areas of primary mental health, head injury, and pain management, as well as with interventions focussed on developing parenting skills. I have experience in providing behavioural  interventions for neurodiverse children and adults, including those diagnosed as being on the Autism spectrum. I also provide professional supervision to Psychologists and other health professionals.
Over my career, I have had the opportunity to work with a wide variety of clients and presenting issues including working with children, adolescents and adults with mental health difficulties, intellectual disabilities and/or behavioural and adjustment difficulties. I have worked in kindergartens, schools, hospitals, residential homes and family homes. I have also had experience in working with refugees and people from a wide range of cultural backgrounds. I am passionate about working with people to assist them in achieving their goals. My therapeutic approach is best described as client-centered, solution focussed and strengths-based.
I am trained in Applied Behaviour Analysis, Rational Emotive Behaviour Therapy (REBT), Brief Intervention work, Motivational Interviewing, Solutions-Focussed approaches, mindfulness, Feedback Informed Treatment (FIT), Focussed Acceptance and Commitment Therapy, Triple P and the Incredible Years Parenting Programme. I believe different people need different therapeutic techniques and approaches to help them manage their presenting issues. For this reason, I use a range of therapeutic techniques and strategies to match the needs of my clients.
Coming from a different cultural background and having worked with clients from a diverse range of cultural and ability/disability backgrounds in India, Australia and New Zealand, I have gained in depth understanding of the importance of cultural values and beliefs and how these need to be considered and respected. I am fluent in English, Hindi and Punjabi languages and have a basic understanding of Te Reo. 
I am interested not only in why a client is struggling, but what is going well – their strengths and resiliencies. I always ensure I spend time with a client to understand them, and seek their opinion about why they think they need to see me – this is a crucial part of my assessment. All of us see the world in a flexible and unique way in different circumstances. I am always learning from my clients as much as I learn about them.