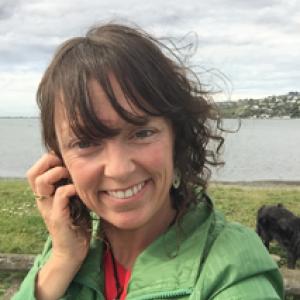 Louise MacKenzie, Bachelor of Counselling, MNZAC, MANZASW, MIAAN (Cert. - Neuropsychotherapy)
Louise has been working in the care professions for over 16 years, she holds a Bachelor of Counselling and completed the Clinical Neuropsychotherapy Practitioner Training in Brisbane in 2017, which she subsequently had an essay published in.
Louise has a varied history of working in both counselling and social work fields in Aotearoa and Australia specialising in working with children, young people (and their families) who've experienced complex trauma. She brings this experience to her Private Practice where she works from a pluralistic counselling approach using creative therapies including Play Therapy, Interactive Drawing Therapy, Sand Tray Therapy whilst using the basis of Neuropsychotherapy in all interventions.
Louise uses a holistic view and respectful client-centred approach, which holds people's dignity and wellbeing at the forefront of the interventions, whilst advocating strongly against social justice issues that are present in the world of her clients.
Louise has also volunteered working with street children in Africa and projects in New Zealand.