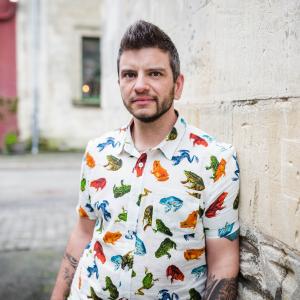 Ross Palethorpe, Bachelor of Applied Counselling Postgrad Cert in Applied Practice, PGCE Science , BSc
Ross (he/they) is a New Zealand-trained counsellor from Ōamaru, and co-founded the student counselling service at Te Aho o te Kura Pounamu (The Correspondence School) in 2021. He is a member of the Professional Association for Transgender Health Aotearoa (PATHA), and a registered teacher.
He has worked as a senior education advisor and disputes resolution specialist for the Ministry of Education and is currently a member of the NZAC Diversity in Co-Governance advisory group, representing the neurodivergent and rainbow communities. When he's not working he enjoys downhill mountain biking and hiking with his family.