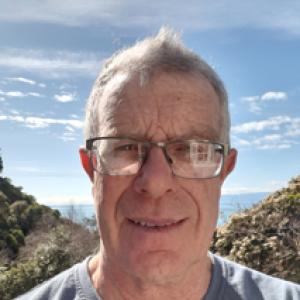 Geoff Falloon, B Comm, PG Dip Counselling
Training to become a counsellor later in life, Geoff brings extensive life experience to the role. He has been married to Carol for 37 years. They have one son. Geoff grew up in Nelson and has lived here for the past thirty years where he loves getting out in the great outdoors – walking their black labrador, ocean swimming and tennis being his main interests.
He enjoys relationship counselling and working with a broad age range from adults to adolescents. Focusing mainly on the counselling modality of CBT (cognitive behavioural therapy) Geoff brings a practical but empathetic approach to heal personal and relationship pain.
Drawing on his rich and diverse business and volunteer experience working in various organisations and countries Geoff naturally engages with clients from a variety of backgrounds, cultures, ages and gender diversity.